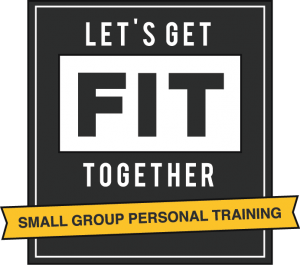 Hot on the heels of Russell's email about the start of the Time Trial season comes this message from me to let you know how you can prepare for an upcoming time trial even though you are already "in-season", in other words: you don't have months to prepare but want to see some pretty good results pretty damn quick (parallel to you clocking up more spring miles on the road as well).
If you think it can't be done with only a few weeks to go, think again!
It holds true that interval training at race-specific high cadences has been shown to improve endurance cycling performance, but there is evidence that
adding resistance to reduce the cadence
might be more effective (see study synopsis below). This evidence aligns very well with my constant nagging about the resistance level used in my classes. You need to push against resistance in order to become more powerful and indeed faster.
Resistance-based intervals in all their various forms make up the main body of work in Turbo Trippin' and are an extraordinary tool to get you race-ready. The study below was based on two sessions per week but I believe that even if you are only able to add one of of my classes to your weekly schedule you will make gains. Just make sure to crank up that resistance, hold back on the speed a little and see your endurance skyrocket.
Oh, and a clear fat-burning effect was also observed in the study: never a bad thing for any athlete entering competitive events. But also a great thing for those of you who may not wish to race but who are just looking to get a little leaner. Love handles may be cute in your partner's eyes, but they are dangerous: belly fat is a risk factor for many diseases you must not ignore.
Study Synopsis
AIM.
To determine the effect of high-resistance interval training on endurance performance of male cyclists
during the competition phase of a season. 
METHODS. In a randomized controlled trial, 10 cyclists in a control group maintained usual training and competing while 12 cyclists in an experimental group replaced part of their usual training with high resistance interval training twice weekly for 8 wks. Mean power in a 40-km simulated time trial, maximal oxygen consumption (VO2max), incremental peak power, body composition, and leg strength were measured before and after training.
RESULTS. Relative to control training, there were clear beneficial effects of resistance training on 40-km mean power (7.6%, 90% confidence limits ±5.0%).  There were also clear beneficial effects on incremental peak power (3.5%, ±4.2%), VO2max in ml.min‑1.kg‑1 (6.6%, ±7.0%), and sum of 8 skinfolds (‑12%, ±11%).  Effects on body mass (‑1.6%, ±1.9%) and thigh muscle area (0.6%, ±2.7%) were possibly trivial.
CONCLUSIONS. High-resistance interval training produces a major enhancement in endurance power of athletes in the competitive season.  The benefits of this form of training should transfer to competitive performance.
Reference:
Sportscience 9, 27-31, 2005 (sportsci.org/jour/05/amt-m.htm)
Kinetic Edge Cycling, Box 25941, Auckland, New Zealand.
Reviewer: Carl D Paton, Centre for Sport and Exercise Science, Waikato Institute of Technology, Hamilton, NZ.
YOU can experience this beautiful science in action by joining us tonight for some serious TT prepping. Let's get it done, boys and girls
Good Morning Oxted CC
Friday's SGPT (Small Group Personal Training) with Kat launched at Lifeline last week and those of you who attended had a great time hammering the equipment in the gym… a different experience to a studio class and one we will happily repeat this week.
PLEASE NOTE: 2 places left for tonight only, so grab yours now!
The main difference between a normal studio group exercise class and SGPT is of course that
The groups are small (4-5 people max.)
I design the workouts with your individual goals in mind
I personally supervise you and look at how you move during training
On-the-spot, hands-on advice and training tweaks
Here is a reminder of the general benefits:
Individual training goals
Sport-specific training
Body composition goals (if applicable)
Nutrition (and lifestyle) advice (for your sport/body composition)
Biomechanics
Correct lifting technique
Fitness testing
Body fat testing
Stats and bi-monthly re-testing
Weaknesses
Imbalances
Injuries (if applicable)
plus you would get a heavy discount on my training and nutrition app
The group format also makes Personal Training more cost-effective. Naturally, the cost is higher than a typical studio class but the input from me, your coach, is a lot greater in and away from the gym. The bonus for you is that you will see the difference that a more individualised approach makes. If 4 or 5 people share PT you get a bumper crop of benefits that a class does not offer, and that for a moderate investment.
The cost of SGPT:
2 attendees = £28 each
3 attendees = £20 each
4 attendees = £18 each
5 attendees = £15 each
Included in the price is full insurance for you and the use of the gym for this session.
EMAIL ME IF YOU WANT TO BE PART OF THIS AND TAKE YOUR TRAINING TO THE NEXT LEVEL!
See you tonight.
I AM STRONG, I AM POWERFUL, I AM READY FOR THE BEST VERSION OF ME.
Kat