Club kit. Top quality suppliers…
Bespoke club kit is more expensive than mass produced cycle gear but it's very good quality and will last for years. Our kit is supplied by Champion Systems and Tactic Sport Sometimes we may not have your size, so please call or send an email with your requirements. Russell: 07970 507 657, foxbarn@gmail.com
Skin suits…they really do help in Time Trials and Racing. There is a wide choice from around £100 to over £200 for the very best.
Rain & Wind jacket £49. Some sizes of the earlier Champion jackets now at £30 and the ProSport jackets at just £20! Waterproof, high neck. Essential in cold or wet weather, or after an event, fits in the bigger 'water bottle' style container or back pocket.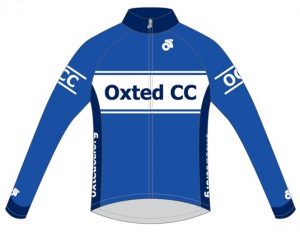 Rain jacket/gilet storage bottle Storage-Bottle 2
Long sleeve winter fleece top £79. Earlier Pro-sport tops at £40. A multi purpose, full zip, long sleeve, winter training top, three pockets. Incredibly warm and with base layers, still toasty down to zero degrees.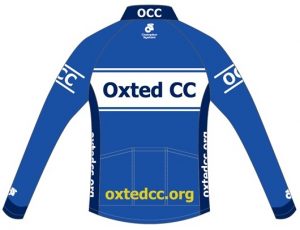 Gilet/short sleeve waistcoat/vest £47.00. Earlier versions £45 and Pro Sport at £20. An essential item! Versatile, lightweight, mesh back, full zip. Easily fits in small water bottle type container or back pocket.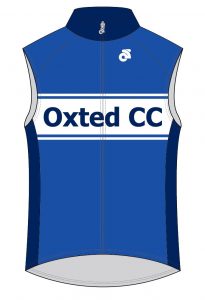 Short sleeve tops £47.00 to £58 with mobile phone pocket, club or race cut. Superb in summer or spring, three rear pockets. Worn with arm warmers can extend the temperature range downwards for chilly mornings.
Professional Bib shorts from £59.00. Very high quality with the 'endurance pad' and silicone leg grippers. With the firmer 'Grand Fondo' pad: £79. 'Apex' pro-design shorts are £129. Longer leg option by special order, no extra charge.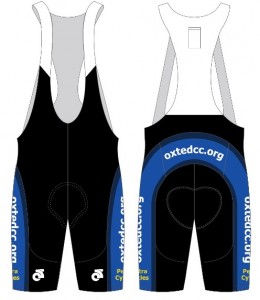 Non-bib shorts £49. Popular with ladies and cooler in the summer. Only a few sizes held in stock, other by special order.