Saturday. Lori led ten nippy riders through the autumn scenery of Kent to Trottiscliffe (Trosley to locals). Steve led another group of seven more relaxed riders a slightly different way and we all arrived at The George pub for coffee within minutes of each other. The round trip from Oxted just over 50 miles in total.
The George, Trottiscliffe…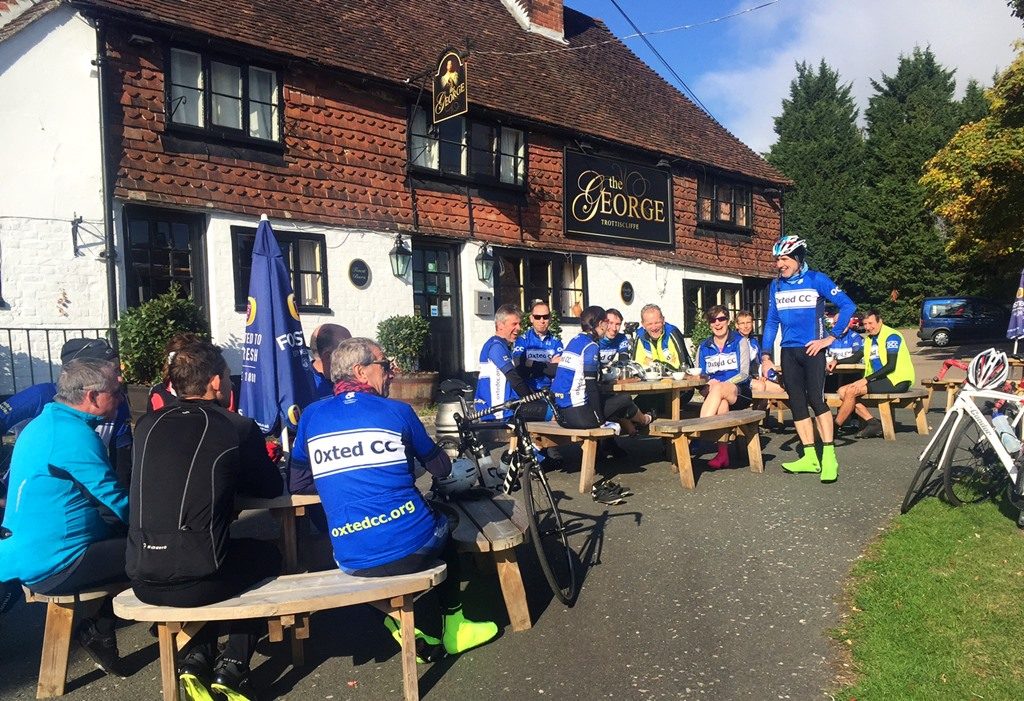 Cass had cold toes…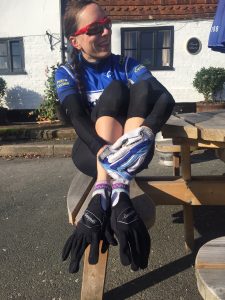 Sunday: Three groups left Nero's on another chilly Autumn morning which turned out sunny and beautiful. Gavin and Jo led a gentle ride along Pilgrims Way, Sam led a quicker group out to Hever and Chris Hewitt led the racier types on a 60 mile blast.
Winter is coming, one solution: fit slime filled, self repairing tubes. Avoid cold hands and even colder looks from your clubmates. Around £7 each or you can buy the gunge to fill your own tubes…but it's fiddly and sticky.
An example of self repairing tubes CLICK HERE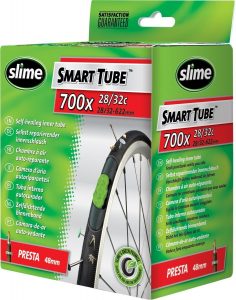 WINTER IS COMING…now we have to get clever with clothing. It was nippy today but we were warm inside our OCC wind/rain jackets. These really work and the new ones are superb. They scrunch up into a back pocket when you don't need them.. We have a few choices of warm long sleeve tops from £59 to £74.
WINTER BOOTS are good, the Northwave Fahrenheit is still one of the best, not cheap at £135 but quite effective.
GLOVES: avoid anything with velcro, it snags your lycra! For really cold/wet weather the best solution is neoprene but they are actually too hot above 5 degrees.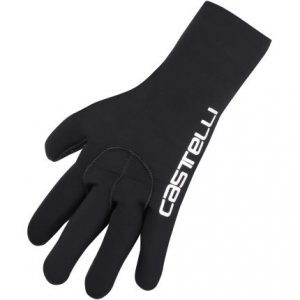 GET A WINTER BIKE: Wise owls around the club know the benefits…you can get a good winter bike for much less than £500 with tough tyres and proper mudguards fitted which will save the chain, cassette and changers – and save you and the people behind getting caked in wet muck. Keep your best bike for summer!
MAJORCA: Lori is organising next April's great trip to the sunny isle. Slight snag at the moment all getting into the same hotel, Lori is working on it BUT SHE MUST KNOW if you're interested for final numbers, get in touch.
CHRISTMAS DINNER/PRIZEGIVING: Jan 28th. So far we have FIFTY names on the list. If you haven't confirmed, please drop me a line. We're juggling venues and must know the final numbers likely to come. Just a 'yes probably' is helpful, no money to pay yet.