Matt Law had a good team heading to the Ashdown Forest so Steve and I opted for something a bit easier, Eynsford for tea. Onboard were new rider Stefano plus Lori, Lisa Beck and Adam Larner. We then cruised up Bower Lane but the three miles of Knatts Valley was a full-on chain gang, with Lisa and Stefano showing us what they could do! A photo stop in beautiful Farningham and then a great ride back.
Here it is on 'Relive' via Strava – https://www.relive.cc/view/760424415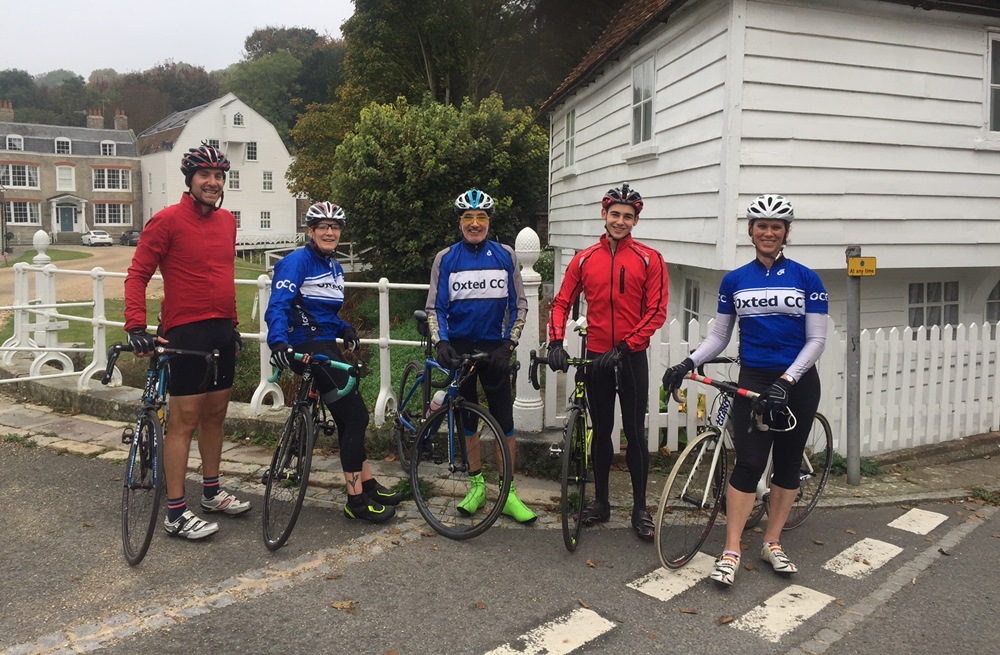 Lisa attacks! A snap from my rear view Fly 6 camera/light combo thingy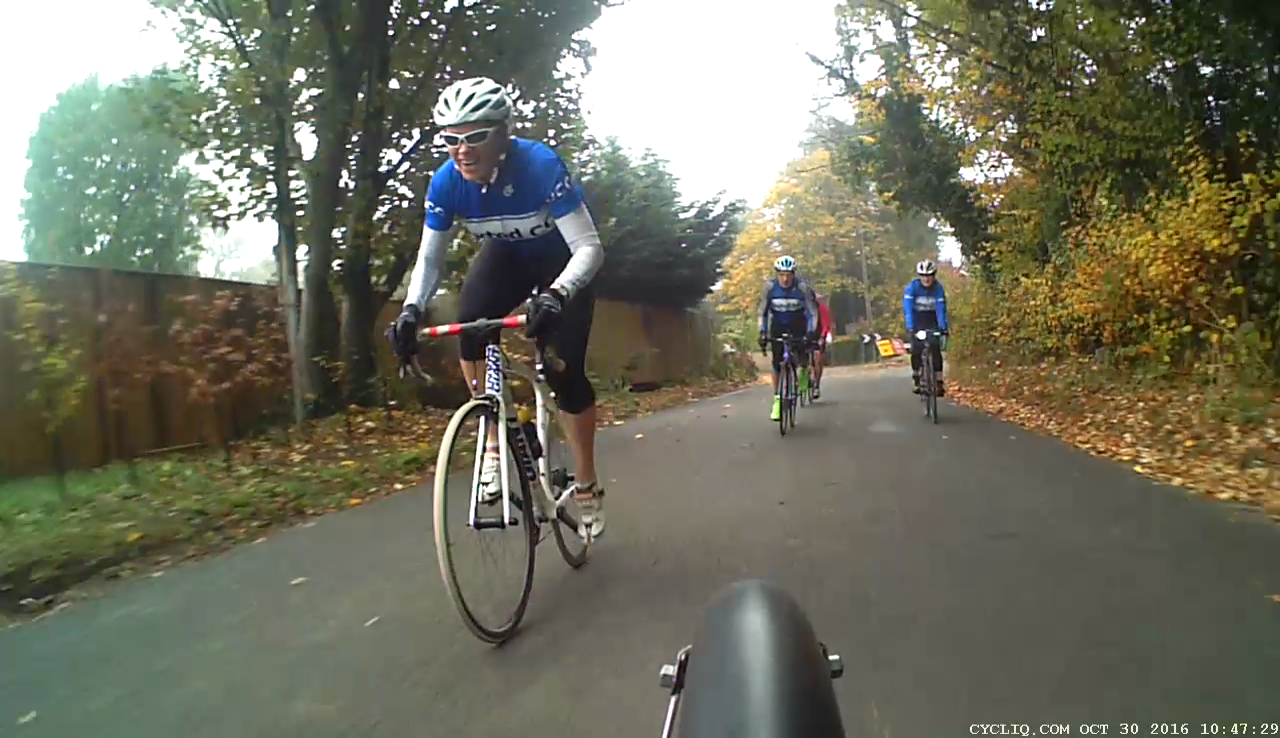 A photo of Matt's group, Gavin, Pete, Matt, Andy and Jo. Said Matt 'We did 42 miles in the end, quite far for a T2 but we kept the pace sensible, Jo did very well on the long climb up Black hill, then down Kidds Hill (way more enjoyable than going up it!) stopped off in Hartfield to refuel then back home via Edenbridge'.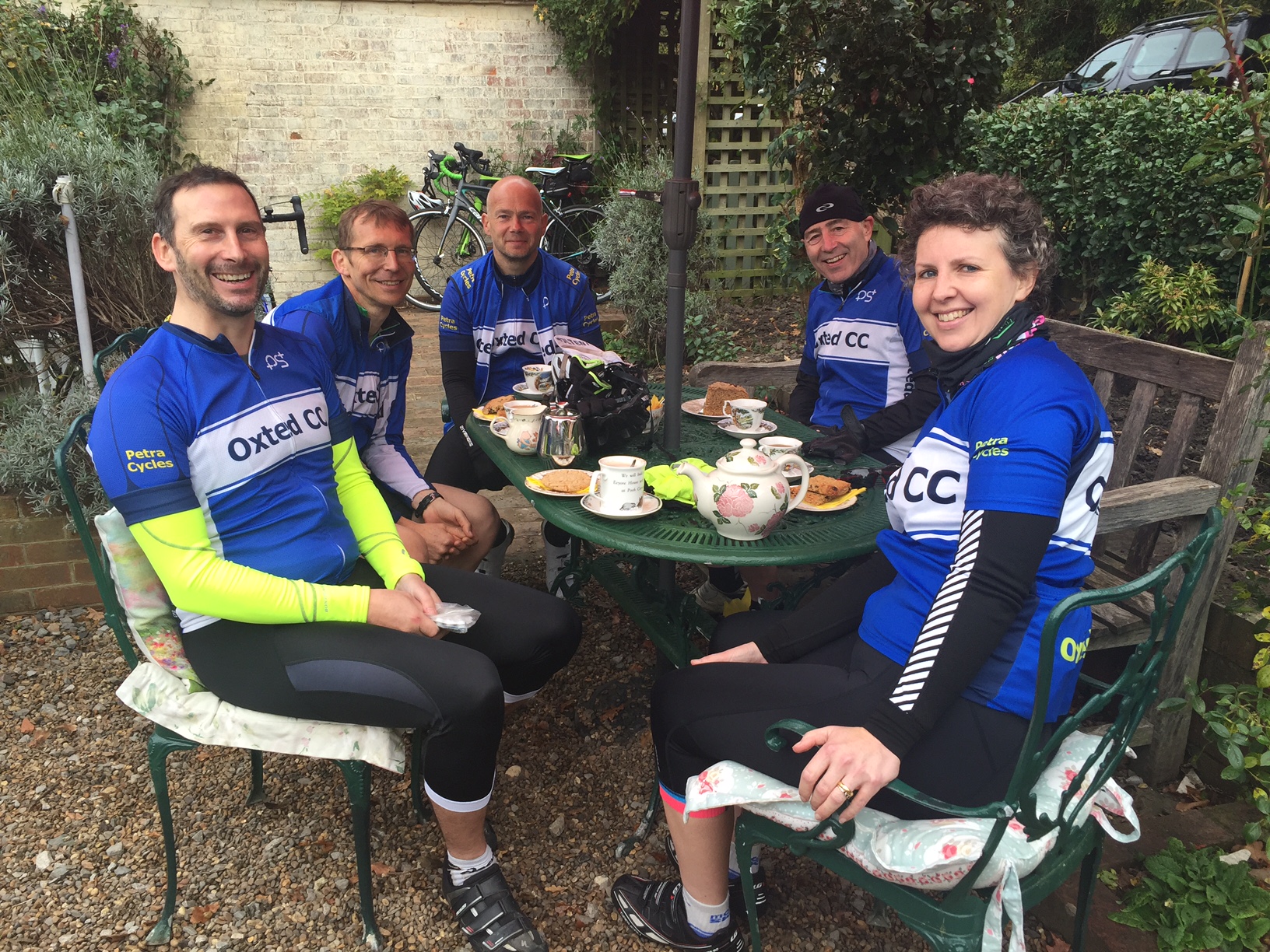 Earlier at Nero's, Chris Hewitt's racers…